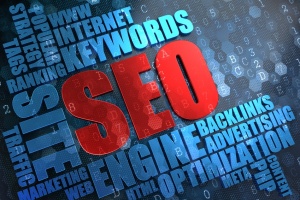 Consider the fact that a study by Outbrain showed that a search via a search engine is the number one driver of traffic to a website, beating social media by more than 300%. With this in mind, it is important to focus on developing your search engine marketing techniques on the up and coming trends in order to stay competitive. Here are some of the top search engine optimization trends to keep an eye out for in 2017.
Optimizing your keywords to focus on user intent
Even though keywords are extremely important, trends are shifting to focus on what a consumer is looking for rather than a specific word. For example, users are now entering full sentences in the search bars instead of a geotagged keyword. These full sentences allow the search engines to gather a wide amount of data which will help you provide more effective results. In order to be successful at this, focus your SEO strategies on:
1. Investigating exactly what brings your customers to your website. What questions are they asking and what do they want your webpage to answer?
2. Optimize — use your research and optimize your website so they can be used effectively.
3. Keep tabs on what is working and what isn't so you can adjust your website content accordingly.
Increased mobile use
Everyone has a mobile device nowadays, and this accessibility has reshaped search engine marketing as a whole. Investing in responsive web design and local SEO is more important than ever, and it is important to remember that when it comes to mobile users the faster you can deliver the results, the better.
Dense content
Your onsite content is what brings your customers to your page, and as of right now Google's standards for per word value are low. Next year however, Google is starting to switch their efforts to not only ranking websites for the keyword chosen, but for LSI ones as well. Standing for Latent Semantic Indexing, these are common words and phrases used on the page that can be used in place of a specific keyword. So instead of stuffing the blog with a specific word, choose phrases similar to your meaning; this will help you avoid sounding repetitive, so you get a higher ranking from Google.
2017 is just around the corner, and these search engine marketing techniques are adapting in order to help your business look like a big fish in the large pond that is Google. Keep your eye out for the next installment in our new year trends, so you can optimize your website even better and customers will be knocking on your door.