Here's Your Problem
When you or your employees start their day, they expect their gadgets to work. When they do not, what do you do?
If you have remote computer support, do you call them? Alternatively, do you try to Google the answers yourself?
How Cyber-Construction
Can Help?
The certified technical experts at Cyber-Construction take a
proactive approach to IT solutions.
We offer real-time monitoring of your gadgets to ensure you have
help even before you realize you need it! Let us take a look at the way Cyber-Construction can keep your business technologies up and running.
Real-Time Monitoring
Because our technical experts are always monitoring your systems, we are able to detect many issues before they become problems.
In fact, when you place a call to us, you may find out that our
technicians are already working the problem.
Easy, Hassle-Free and Immediate Contact
Remote computer support has been given a bad name in recent years. There are plenty of companies out there who make remote tech support hard and extremely time consuming.
However, Cyber-Construction strives to provide customers with the quality service they deserve. In fact, we aim to provide you with contact solutions that work for you. Whether you call by phone, email us, or use your desktop link to open a chat option, our expert technicians are always on hand to address your concerns.
Security is a Priority for Your Business and Ours
Cybersecurity is a big concern in today's technological society. Hackers and other individuals pose a threat to all aspects of a company's confidentiality, including your personnel files and client data. Rest assured Cyber-Construction is diligent in its security observations.
In fact, even though we monitor your systems 24/7, we can only remotely link into your system with your authorization. When our remote connection has resolved your problem and the link has been terminated, we cannot access your computer again without your permission.
Highly Trained Professionals at Your Fingertips
The technical experts at Cyber-Construction receive continual training, coaching, and quality reviews to ensure you get the best service possible. This means our staff is up-to-date on the latest issues and trends that may affect your business technology. From virus protection and remote cloud backup solutions to Mac computer support and Microsoft Office 365 migration, our technical experts can handle all of your IT help desk needs. Not only are our technical experts of the highest quality, they are backed by a staff of professionals who strive to ensure service is consistently great.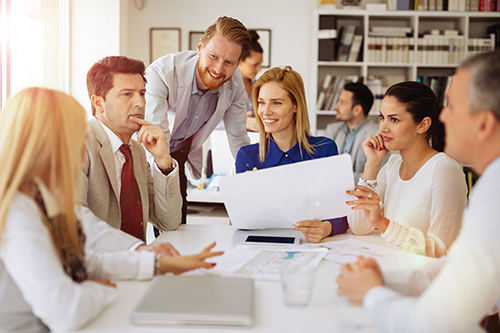 What's Included?
Webroot Antivirus License

Virus/Malware Removal

LogMeIn Pro Remote Control

Software Installations

Windows/Mac/Mobile Support

24/7/365 Support

Administrative Tasks

And Much More!
Support at a Fraction of the Cost
Some issues do require on-site support**. However, maintaining an on-site IT staff can be costly.
Hiring quality and reputable remote tech support cuts down on overhead costs and has been proven to be more efficient. Not only do we save you money, but by cutting out drive time and equipment set up, our remote staff can save you hours in delays. In fact, because you do not have to wait for a technician to show up, your support can start as soon as we answer the phone.