Contrary to popular belief, Mac computers need just as much maintenance as PCs.
While these machines are marketed on the premise that they require very little maintenance, things sometimes break. If your Mac isn't functioning properly, it's time to seek out the best mac support Chicago has to offer. Here at Cyber-Construction, we understand that malfunctions come at inconvenient and often unexpected times. Once we receive your call, our experts will be on their way, ready to offer on-site computer support for your Mac.
As a Mac certified specialist, we are tasked with understanding the inner workings of everything Mac. No matter the issue you need assistance with, we're ready to help. Our on-site support team offers some of the best Mac support Chicago has ever seen. Rest assured that once our experts are on the job, it won't be long until your computer is back up and running.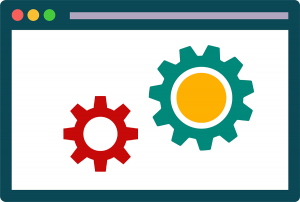 More often than not, the issue is a result of an obscure malfunction in your system, and one that you shouldn't be expected to handle alone. That's why we pride ourselves on being knowledgeable and quick to offer remote and on-site support for any of your computer woes.
Our team has the ability to support email, web sites, web marketing, computers, training, wireless networks, and any other specific problems you may be experiencing. Whether your business is large, small, or run from your living room, we make it our mission to assist you in the most convenient and efficient manner possible.
Don't need on-site support? We can also offer remote computer support for your troubles, which can be especially beneficial to small businesses. This service is not only faster, it's more cost-effective for your business.
In a society that relies heavily on technology, it's easy to take the functionality of computers for granted. However, when a repair is needed, rest assured that the best experts in the field will be on the job and ready to get your computer back up and running.