Mobile Website Design
The age of mobile is no longer on its way; it is officially here. Don't lose out, make sure you have a mobile-optimized website.
Your customers are mobile – why isn't your website?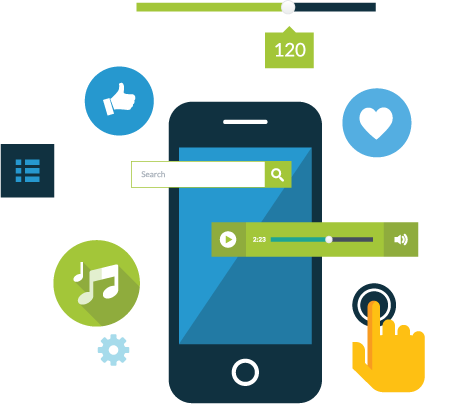 It is said that there will be one mobile device for every person on earth and online mobile use is predicted to overcome desktop use. A proper mobile website design allows you to take advantage of unclaimed market territory or connecting with clients, personnel and consumers on the go in a way that is simple, convenient, and personal.
75% of customers prefer a mobile friendly site (Google)
70% of mobile searchers act within an hour; only 30% of PC searchers do (Mobile Marketer)
One third of mobile searches on Google are for local businesses and services (Diana Pouliot, Director of Mobile Advertising, Google)
61% of customers who visit a mobile unfriendly site are likely to go to a competitor's site (Karim Temsamani at IABALM via IAB)
58% of mobile users expect mobile sites to load as quickly as or faster than desktop sites (Google)
Mobile accounts for 23% of web traffic. This is a 90% increase on 12 months previous (12.6%) and over 8 times higher than 24 months previous (2.7%) - Walker Sands
While a traditional website is still vital to your business, with the increasing number of users accessing the mobile web it is now imperative to have a mobile friendly version of your website as well.
There are a number of options, devices, and variables to consider when creating a mobile website. With a growing variety of Internet capable devices from iPhones and iPads to Android powered devices, our team can help create a mobile website that spans all device types, which will provide your customers with a consistent and friendly experience no matter what medium they are using.