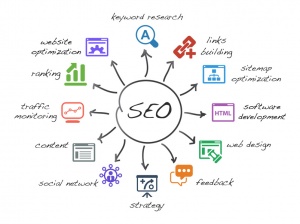 "SEO" is one of the biggest buzzwords in business marketing today. But why exactly is search engine optimization so important?
Many people mistakenly believe that if they run a good business, and have any kind of web presence at all, potential customers will be able to find them online when they use a search engine like Google, Bing, or Yahoo. Unfortunately, with so many webpages on the Internet today, even local queries are unlikely to give you any organic rankings without the right tools and SEO strategies to make your presence known.
You can advertise on Google all you want, but research suggests that 70% to 80% of all search engine users simply ignore paid ads and focus on the organic results instead. This, in a nutshell, is why SEO is so important: namely, if customers can't find you in their search engine results, they won't be able to find you in real life, either.
Many SEO strategies focus on a number of basic principles: building a responsive website design that's appealing to potential visitors; creating website content that's informative, engaging, and up-to-date; and building links with other websites as a way of improving your reputation in the eyes of the search engine algorithm.
That may sound easy enough to do on your own, but in fact, the best SEO requires a lot of time, expertise, and patience. Do you really have the time to build a better website, write engaging content on a regular basis, and build link partnerships with other pages, on top of running your business itself?
This is where local search engine optimization companies step in. These companies are dedicated to that one singular job of helping you improve your search engine rankings. It may take time and effort, but the results could drastically help you increase sales and outreach to your potential customers and clients. In fact, in today's rapid-paced technological world, a robust web presence is oftentimes the deciding factor in whether a business will sink or swim.
Search engine optimization is too important to ignore in our constantly-connected society. If your users never look up from their smartphones, they may never see your business standing right in front of them.