Tell your story. Your business has a unique story that needs to be told, and your website is a great place to tell it. What you do, how long you've been doing it, why you are good at what you do, how you started doing it, and more about you and your business.
Answer questions for you. A website can answer frequently asked questions of your potential or existing customers. Everyone hates to answer the same simple questions over and over. This becomes an annoyance after a while for you and your employees and keeps you from the really important stuff of your business.
Add to your list. Your business is all about your contacts. Grow your contact list with your website. A website is open 24 hours a day for visitors to see and have them contact you.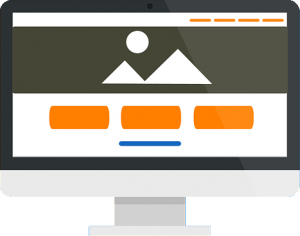 Give directions to your place of business. This is a must for someone trying to locate you. Customers coming in from out of town, people finding you n the web or thru a search engine and then wondering how to get to your office or showroom. Your website is perfect for providing this information. This info should be easy to find on your website, and be clear and easy to see, or even clickable thru to a map for visitors to get directions.
Provide clear contact information. Your telephone number should be on each page and your contact information easily available from anywhere n the website. Your website visitors' question, "how do  find these people?" should be easily answered.
Make a good first impression. A website is many times the first place people will come in contact with your business. Many times prospects will check your website first before reaching out to you or insisting your business.
We help you successfully connect to your audience through your website
We develop high quality designed custom websites to meet your specifications, simple or complex. We provide reliable, secure, and fast web hosting packages, along with comprehensive online marketing services and reporting tools. We cover all of the aspects of your business online. Contact us at 888-852-6587 of fill out a FREE CONSULTATION request today.