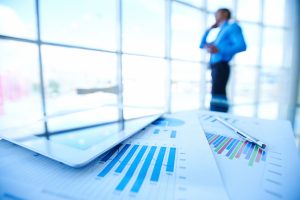 Two of the most effective digital marketing strategies are search engine optimization (SEO) and search engine marketing (SEM). Digital marketers often refer to SEM as Pay-per-click advertising (PPC). Essentially, SEM and PPC are the same. PPC marketing means that you're paying for ad space on search engines, third-party websites, and social media platforms.
As a business owner, you can utilize PPC service or SEO services to grow your company's digital presence. However, if you just started your business and you are looking to get fast results and gain traction in your industry, paid search advertising is the way to go. Already, about 65% of small to mid-sized businesses are running a PPC campaign.
Here's how your business benefits from PPC service.
1. You Get Immediate Results
When you just started your new business, your short term goal is to attract as much traffic to your company. You need to get the word out there that you're in operation by advertising your products and services. In our modern digital world, this means that you have to be visible online so that online users can find you on search engines. Your ad has to be among the business ads that rank on top of the search engine results pages. Otherwise, you'll not attract traffic to your company.
You can get your business to rank high on search engines through either SEO or through pay per click. SEO attracts organic traffic, but it may take months or years for you to get results. On the other hand, paid search advertising has immediate results. Within a day of paying for your ads, you'll attract as much traffic as the number of online users who click into your ad. Google ads and Bing ads are the most effective pay per click campaigns for a young company. PPC service does exactly what you need for your new business — generate an online buzz and attract people to your company.
2. Paid Search Is Highly Targeted
With PPC service, you get to choose the audience you want your ad to target. This allows you to target people that need your products and services. PPC companies help you choose your target audience by analyzing tons of demographic data from PPC platforms. As such, you can select your target audience based on their location, income bracket, age, and interests. This way, you boost your chances of converting leads into returning customers.
This is what makes paid search advertising the more effective digital marketing strategy for a growing company. You can also use PPC service when testing a new product or web page in the market. Paid search advertising gives you crucial data that you can use to optimize for conversions.
3. PPC Service is More Pocket Friendly
With paid search advertising, you only pay when an online user clicks on your ad. Hence, you can track your results to ascertain that you're getting value for your money. Some PPC platforms allow you to set a budget limit upfront, so you know the exact amount you'll be spending on your PPC campaign.
Even better, you can turn off your PPC campaign when you get results and activate it when you need more results or when you upgrade your budget. This flexibility allows you to better budget for your PPC campaign and scale it as your business grows. Also, if you didn't get actionable results from your first ad campaign, you can make the needed changes in your subsequent campaigns. As a result, you get a better ROI from your PPC campaigns.
To thrive in our modern digital economy, your business must have a robust online presence. For young companies, the best way to establish a strong digital presence is through paid search advertising. Fortunately, you'll find PPC companies in Chicago and other cities that offer PPC services. A top PPC company will have several pay per click management packages that can be tailor-made to suit your business.