Engage prospective clients and electrify your brand with a custom website design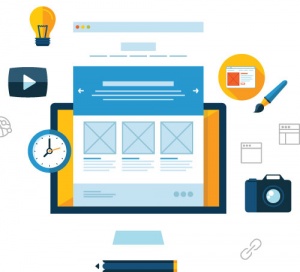 The web is a continually evolving medium. Your web site has become the "first store" or "first impression" from which a customer bases an opinion about your Naperville IL business. What they see and learn may be the difference between whether or not you make the short list for consideration of businesses in Naperville IL they will patronize.
At Cyber-Construction we combine the best of all worlds with the finest custom web design, high impact graphic design, and expert Search Engine Optimization services to provide you with a website design that will help you stand out from the competition and be found!  With over 15 years of experience, we have designed engaging websites for small business owners, organizations, to large corporate clients and much more.
Content Management Systems (CMS)
E-Commerce Website Design
Responsive Design
Website Redesign
Customized WordPress Sites
Landing & Conversion Pages
Naperville IL Website Design with SEO and Digital Marketing
While many website companies focus their attention almost exclusively on website design, at Cyber-Construction we offer a wide range of digital marketing services, and we understand that having an attractive website design is not enough for our clients that they need to stand out from the competition as well.  By using a variety of digital marketing strategies, we can help your website reach your target audience by placing you front and center to customers most interested in your products and services.
Naperville IL Web Design Services
Cyber-Construction provides Naperville IL and the entire Chicago area premier web site and search engine optimization services that excel at delivering websites that combine striking designs with intuitive navigation built with search engines (SEO) in mind.
For all of your Naperville website design needs call our local website design specialists at (888) 852-6587 today to find out the many benefits of receiving a custom website designed by Cyber-Construction!