Pay Per Click (PPC) Management
Pay Per Click can provide a instant impact and give your brand a much larger reach and exposure.
Put your brand directly in front of the right prospects with PPC (Pay Per Click) and get more leads!
Pay Per Click (PPC) refers to advertising where the advertiser only pays for people that click on their ad and visit their website. This is different from traditional advertising (print, radio and TV), where the advertiser pays for impressions of their ad. Search engines like Google and Bing allow advertisers to run PPC ads on their search engine results page. The search engines allow advertisers precise control over the keywords where the ads show as well as the ad copy and location of the searcher and bid for each click.
Pay Per Click Management Packages
Don't see what you're looking for? Click Here to view all available Pay Per Click Packages. Package pricing listed does not include click charges.
Track your campaign success through our online portal
Our online marketing services are delivered to you through our online marketing platform. You can log in to our dashboard at any time to check the status of your campaign or campaigns and review your current metrics. You'll be able to get unique insights across all of your online marketing campaigns. Click on an image to view a larger image.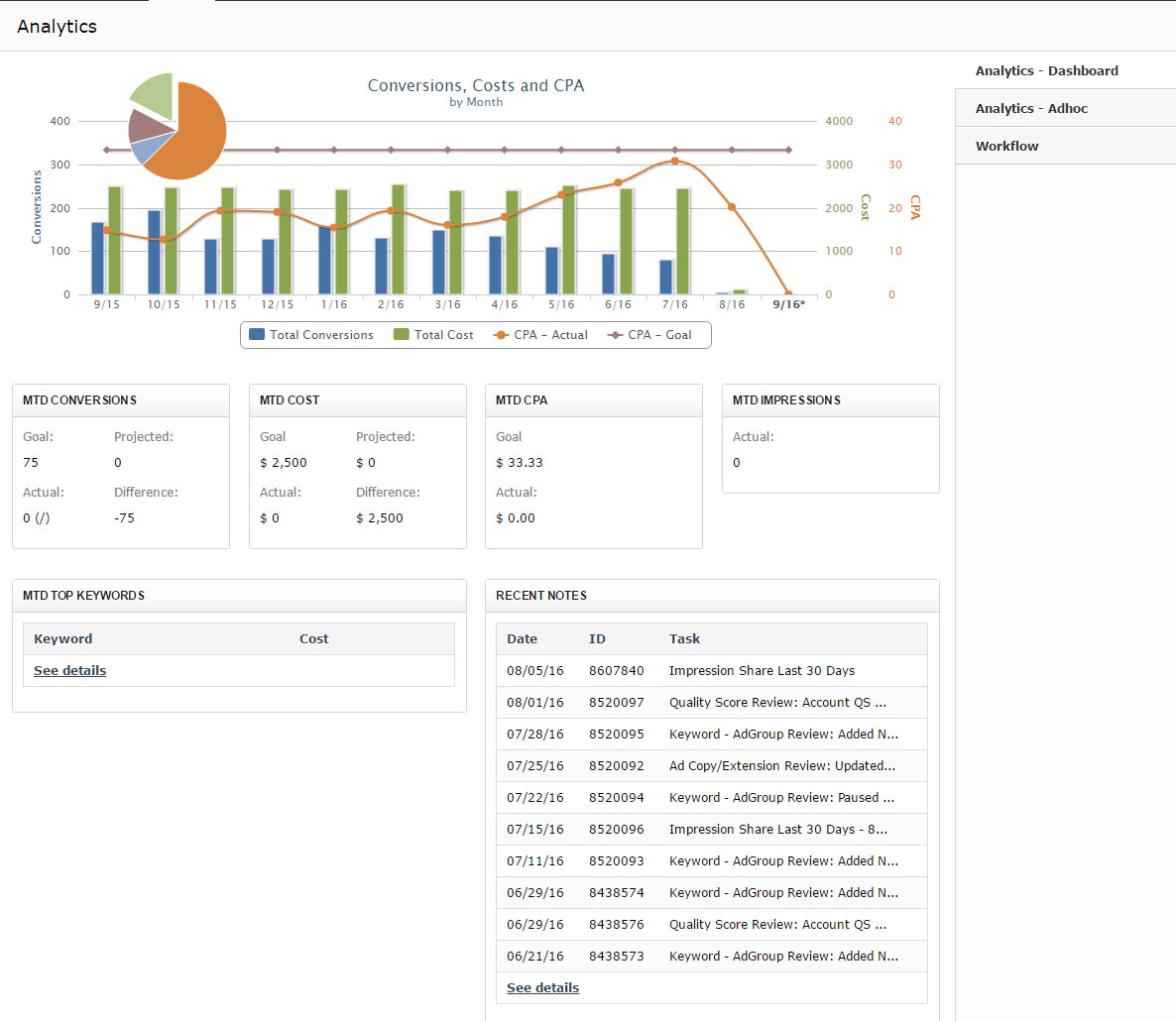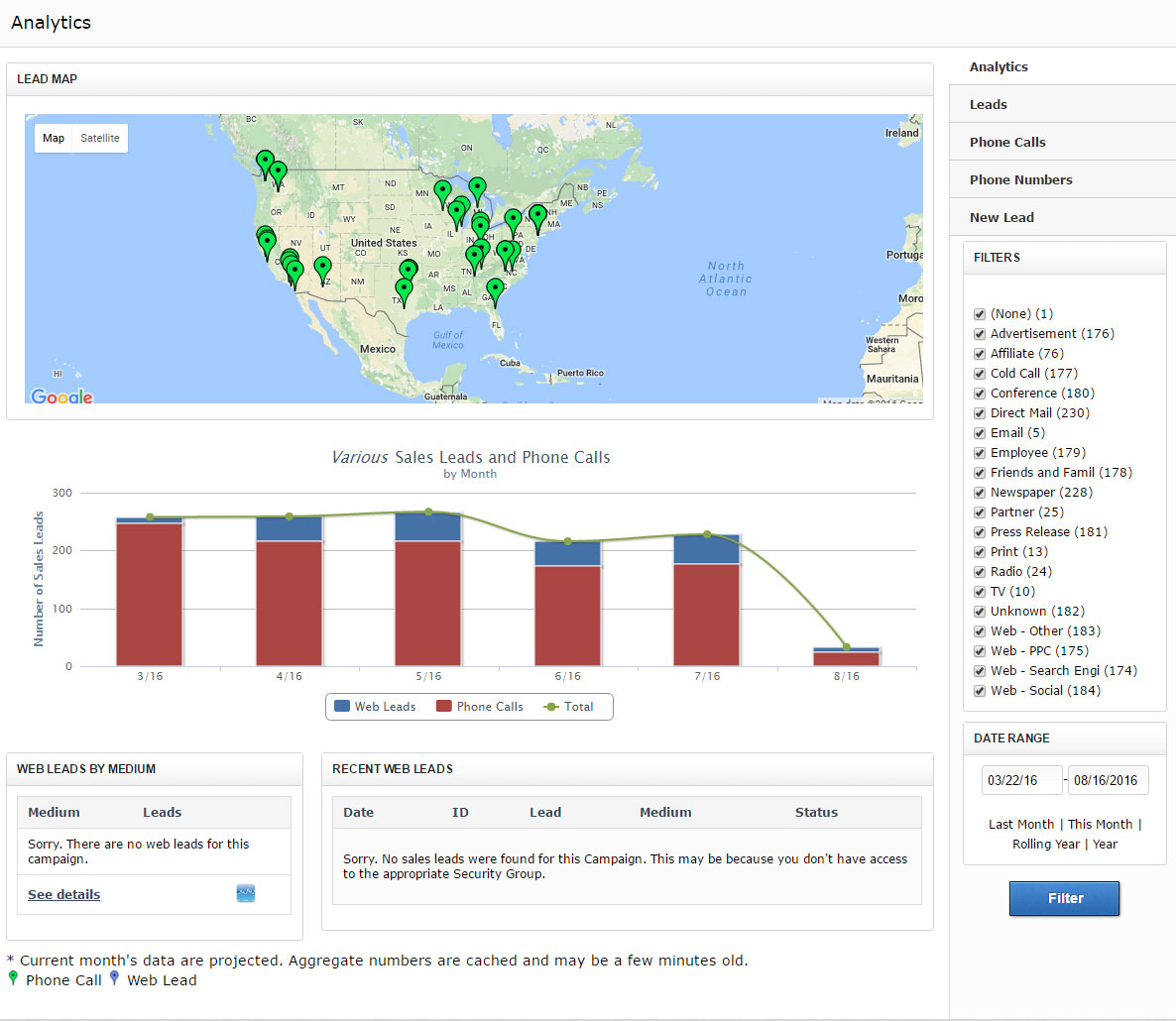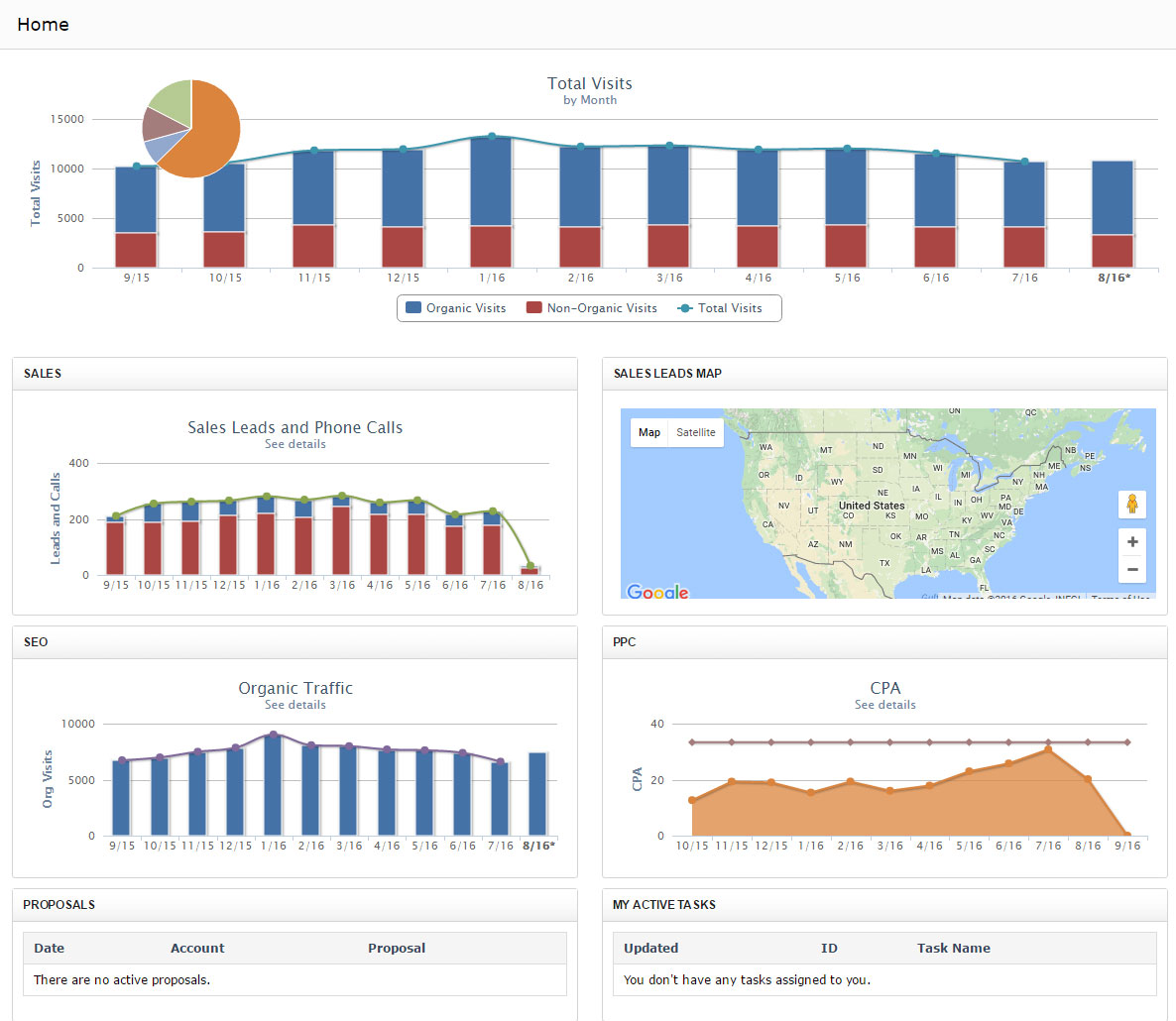 Want to learn more? Click Here to read more about our online reporting tools.
Google's PPC services is called Adwords and Bing's service is called Adcenter. Other large online advertisers like Facebook have PPC advertising services as well. Similar to SEO, placing PPC ads on the search engine results page allows advertisers to show their ad to people who have expressed interest in related keywords. This means that PPC clicks have a higher intent to need your product or service than many other forms of advertising.
Features and Benefits of a PPC Marketing Campaign
PPC offers 100% measurable results. We can tell you which clicks convert to a sale or phone call.
We monitor the marketing metrics for you, and adapt your campaigns accordingly.
Reporting software displays intelligible analytics, including spending, goals, and cost-per-acquisition (CPA).
Results can be strategically utilized to increase effectiveness of SEO campaign.
Our easy-to-use reporting dashboard allows for simple consolidation of marketing programs for efficient monitoring and management.
Comprehensive reporting tool interfaces with multiple APIs to send, receive, and compile the most relevant data about your campaigns.
Our PPC Analysts are all rigorously trained, results-driven, and there to support you.